If you're looking to use up your leftover yarn, there's no better answer than this Flower Motif Free Crochet Pattern. It is easy to make. The crocheted flowers are versatile and can be used in a number of ways. You can stitch a flower on your favorite jacket for a colorful applique, use a flower as a bookmark, or string a few of the flowers together for a bright and cheerful garland! You can use multiple colors of yarn to have a beautiful assortment. Enjoy.
You might also this Quick and Easy 6 Petal Flower Free Crochet Pattern.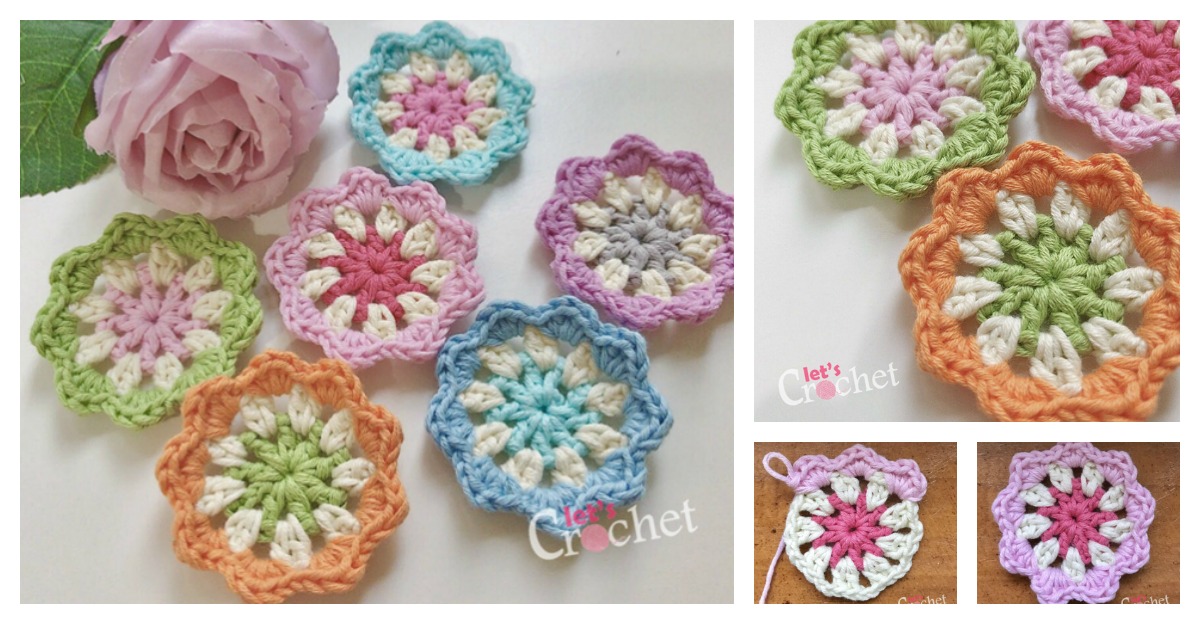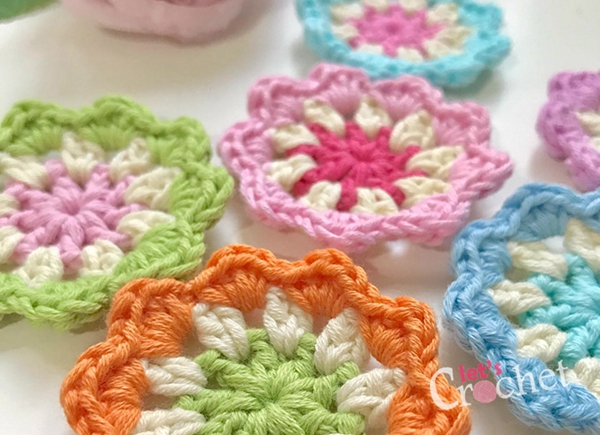 What you will need:
Any hook you want. Match it to your yarn. I used 2.5mm hook and cotton yarn.
Abbreviations:
SC = single crochet
DC=Double crochet
HDC=Half Double crochet
Sl St = slip stitch
ch 5, sl st to make a round.
Rd 1: Chain 3,  * 1 DC in the loop, chain 1 *,  repeat *-* 8 times. Sl St into the third chain. Fasten off.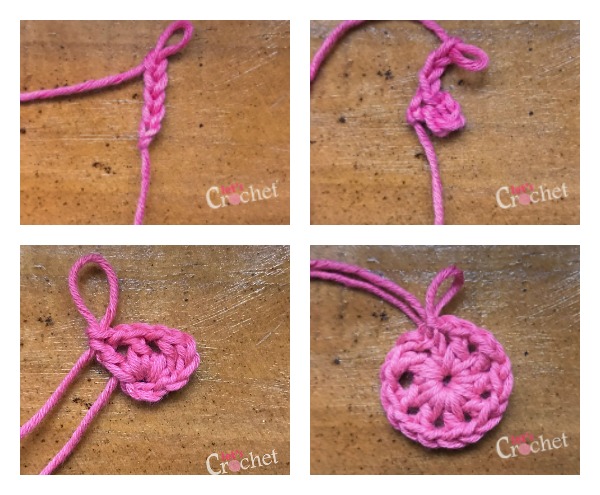 Rd 2: Change color.Insert hook any chain 1 space. Yarn around hook, pull yarn through. chain 2, 1 DC in the same chain space, chain 2, * 2 DC, chain 2 *,  repeat *-* 8 times. Sl St into the third chain. Fasten off.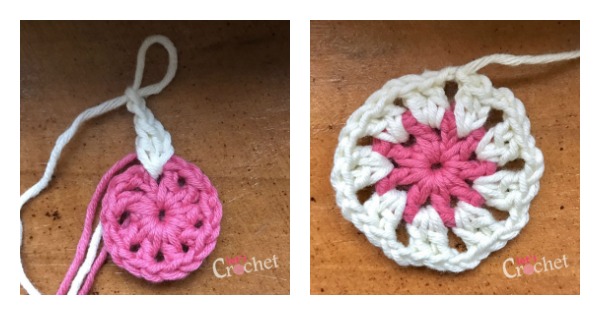 Rd 3: Change color. Insert hook any chain 2 space, * 1 SC, 1 HDC, 1 DC, 1 HDC, 1 SC *, repeat *-* 9 times. Sl St and fasten off.