This adorable mini crochet Horse Amigurumi is the perfect free pattern for any crochet enthusiast. With this pattern, you can easily remake and customize an entire herd of mini horses to decorate your home. From the tail to the mane, this mini horse is sure to please. Whether for playtime or display, this little critter will surely be a hit! This crafty beauty also works very well for craft fairs and gift exchanges. Everyone will appreciate the time and care put into this unique piece of art! Whether for a special occasion or just a special gift, you can be sure that this Mini Horse Amigurumi will bring a smile to the recipient's face.
One of the best parts of the Mini Horse Amigurumi is how customizable it is. You can choose from many different color combination options in order to create the perfect replica of a real horse. You can also add a horn and make your Amigurumi horse into a unicorn.
It's a great project to use up your yarn scraps, too! Thanks Repeat Crafter Me for sharing this crochet pattern. The link for the pattern is provided below the photo. Happy crocheting and enjoy!
You may also like Eeyore Crochet Free Pattern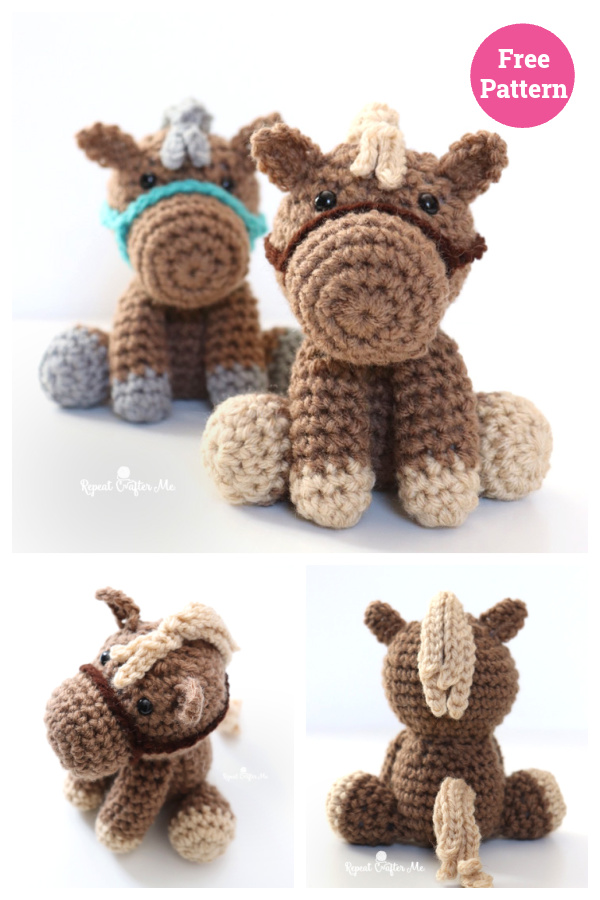 Check out below link for web version free pattern…