This Little Mouse FREE Crochet Pattern is a very simple and easy catnip toy for cats. Make one now with the free pattern provided by the link below the photo. Inside of this toy is catnip, which makes for a great cat toy, but you can also put other things inside as well. If you don't have catnip and just want a normal toy, stuff this with cotton. You can also put essential oils in this with the cotton to make funny rat air fresheners to surprise your friends. This also makes a very interesting prank toy. Stuff this with some foul smelling to put under a roommate's bed or in a drawer.
You may also like this free pattern:  Amigurumi Sheep Toy
These free patterns are not our designs but links to other websites or download PDFs who have generously shared their patterns. Again, THIS IS NOT OUR DESIGN. If you have any questions regarding the pattern, ask the original designers. Thanks! Do also note that we do use Amazon Affiliate to earn a small amount from the products you buy from Amazon.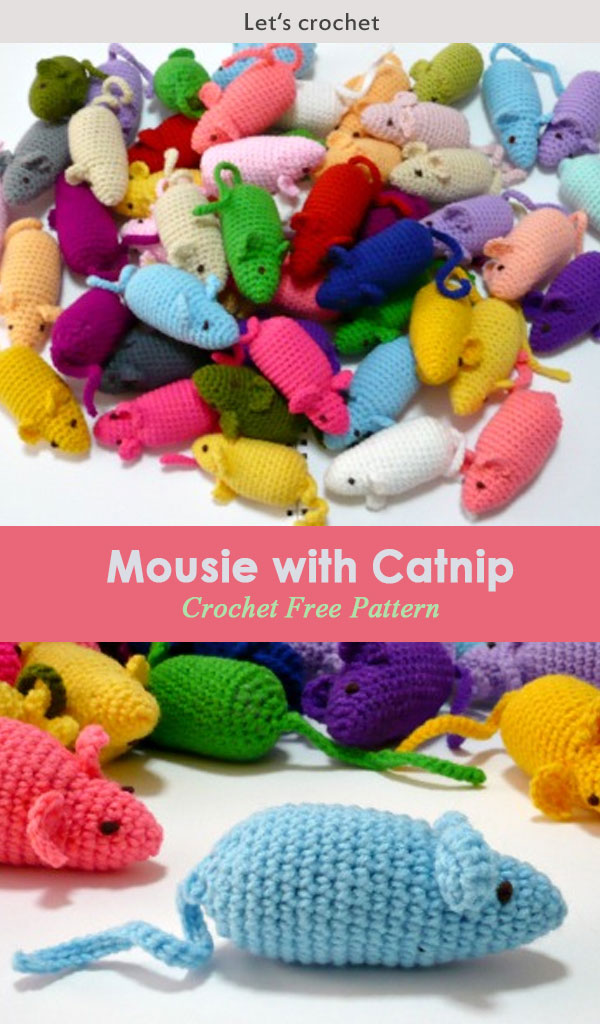 Click below link for free pattern…