Are you looking for a creative way to spruce up your home? The Amigurumi Saguaro Cactus free crochet pattern is perfect for you! This cactus is not only adorable and unique, but it's also fun and easy to make. Perfect for beginner crocheters, this cactus is a great way to start honing your craft.
Unlike a real cactus, this crocheted version won't require any watering or maintenance, so you don't have to worry about killing it! Plus, you can customize the colors to create a one-of-a-kind pot for your cactus. This cute crochet pattern adds some greenery to your living room, bedroom, or office.
You can also use it to make a keychain, or to give as a gift for a friend. Either way, this Amigurumi Saguaro Cactus Free Crochet Pattern is sure to bring a smile to anyone's face! Thanks A Menagerie of Stitches for sharing this free pattern. The link for the free pattern is provided below photo. Happy crocheting and enjoy!
You might also like: Crochet Cactus In A Cup Free Pattern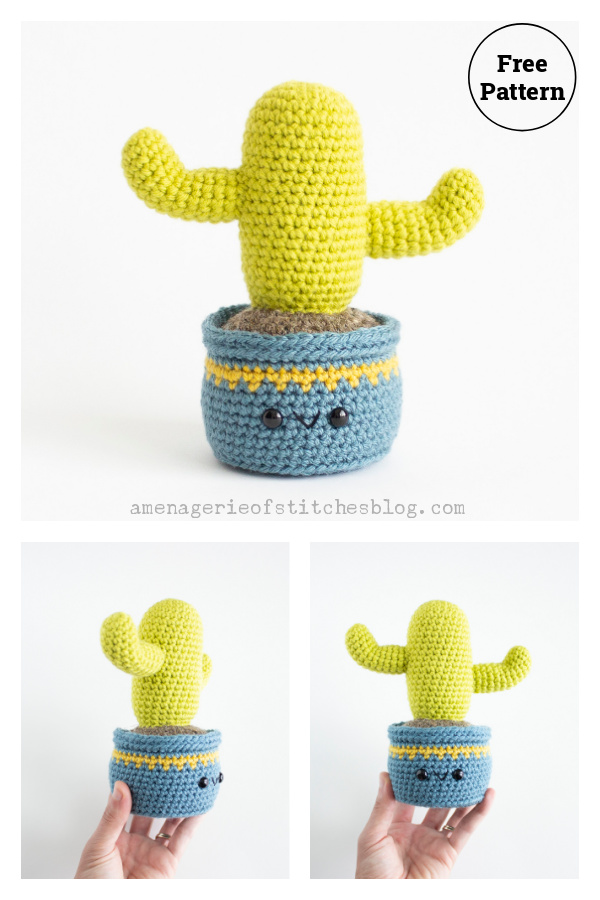 Check out below link for free pattern…