This Hexagon Table Runner Crochet Free Pattern is a colorful and decorative table runner that is perfect for any table. Make one now with the free pattern provided by the link below the photo. Great for using up some leftover yarns from your other projects, you can choose whatever colors you want in your table runner. This provides a cushion to your table and also keeps it cleaner. If you want to keep your table in tiptop condition, this is the pattern for you. You can make this however large you want, as this is based off of stitching hexagons together to make this. Make this table runner fit perfectly to whatever size or shape table you have.
You may also like this free pattern:  Flowery Hexagon
These free patterns are not our designs but links to other websites or download PDFs who have generously shared their patterns. Again, THIS IS NOT OUR DESIGN. If you have any questions regarding the pattern, ask the original designers. Thanks! Do also note that we do use Amazon Affiliate to earn a small amount from the products you buy from Amazon.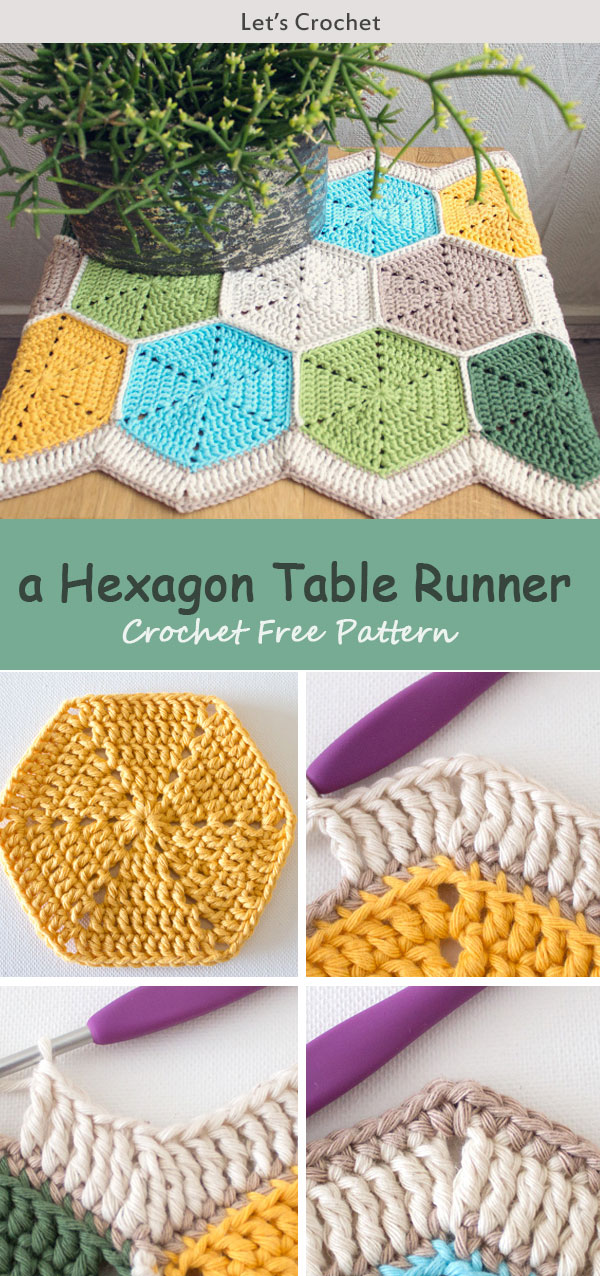 Click below link for free pattern…