This Flower Hyacinth Free Crochet Pattern is a perfect scrap yarn project. The pattern will enable you to create an elegant crochet Hyacinth which will look amazing in any home.
This elegant hyacinth bouquet is a favorite spring garden flower and would make a stunning decor either by itself in a vase, or as a secondary element in an arrangement.
They are light, movable, and sturdy, so you don't have to worry about dropping them.
Meanwhile, this maintenance-free crocheted plant is a great gift. Thanks Victoriia Kyrychuk for sharing this free crochet pattern. The link for the free pattern is provided below photo. Happy crocheting and enjoy!
You may also like Crochet Sunflower Free Pattern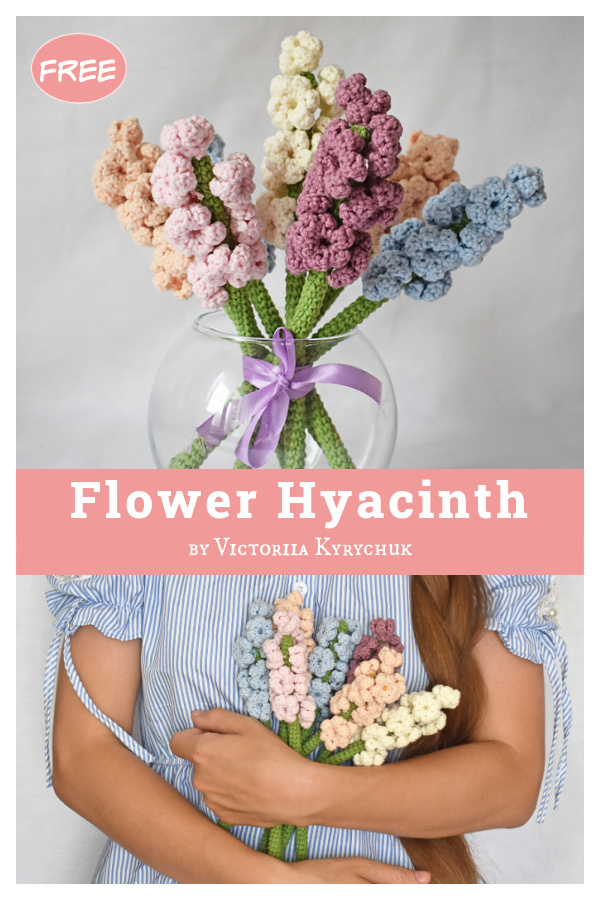 Check out below link for free pattern…