This Fall Apple Basket: Free Crochet Pattern is a nice colorful and homemade basket you can make for holding items! Make one now with the free pattern provided by the link below. This title is sort of misleading as this may not work the best for picking apples with. Use this to hold items like towels, craft items, or other. This is best used for small and light items as there is no handle for easy pick up.
For a more practical apple basket: Apple Basket
Check our this pattern: Egg Cozies
These free patterns are not our designs but links to other websites or download PDFs who have generously shared their patterns. Again, THIS IS NOT OUR DESIGN. If you have any questions regarding the pattern, ask the original designers. Thanks! Note that we do use Amazon Affiliate in our website to help us earn a small amount of money with some Amazon purchases you make. Thanks!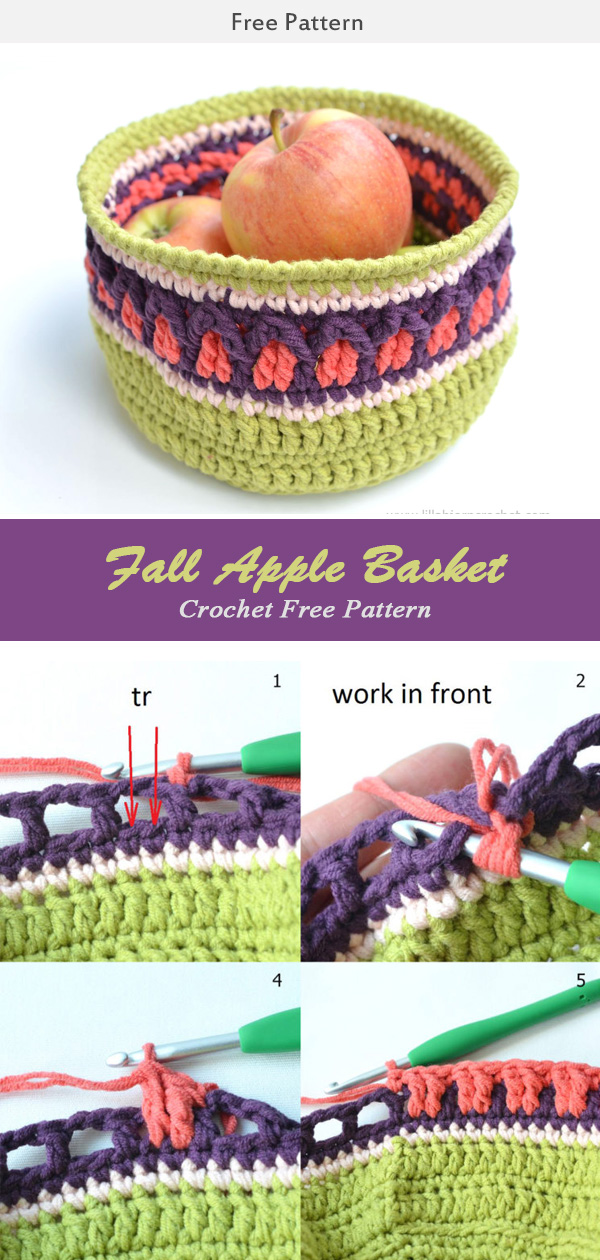 Click below link for free pattern…