This Rosy Heart Free Crochet Pattern is a great applique and decoration for Valentines day! Make one now with the free pattern provided below. This 3D swirly heart spirals out from the center and makes a very cool pattern. You can stitch this on headband,hats, bags, pillows, and etc. You can even decorate the house using these! We hope you enjoy this free pattern.
You may also like: Pretty Flower Doily Free Crochet Diagram
These free patterns are not our designs but links to other websites or download PDFs who have generously shared their patterns. Again, THIS IS NOT OUR DESIGN. If you have any questions regarding the pattern, ask the original designers. Thanks!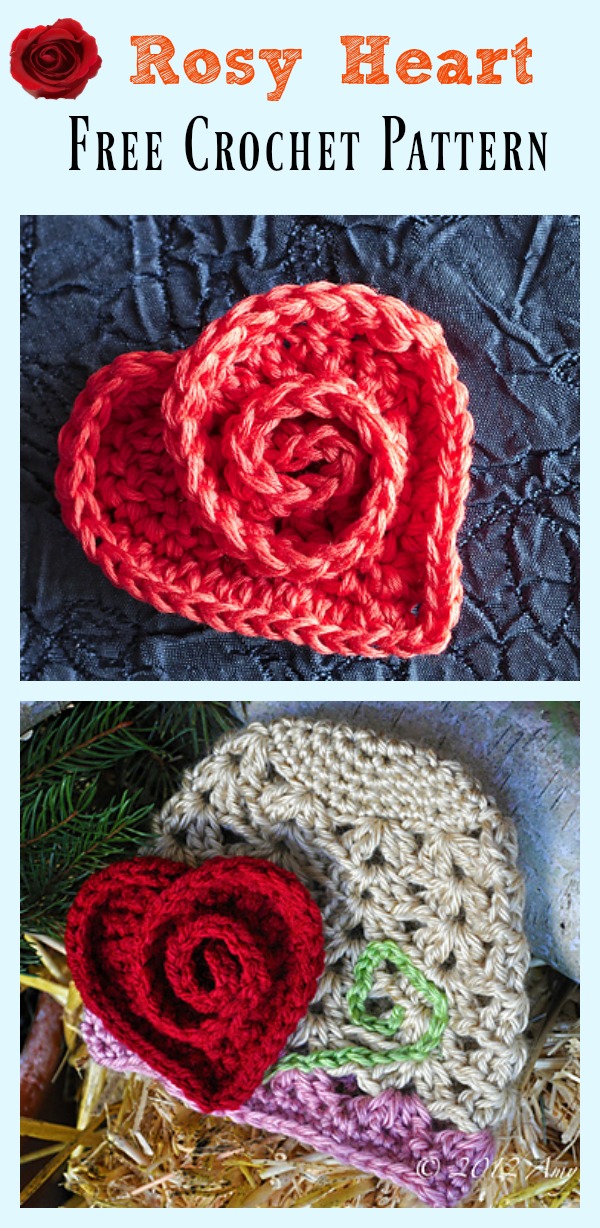 Click below link for free pattern…