This is the Baby's Dino Hat with Cape Crochet Free Pattern. It's perfect for the baby's first photo shoot, photography props, unique baby shower gifts, birthday, Christmas, Halloween costume, etc. This cute hat is perfect for photo session and for everyday. It is the cutest dinosaur hat around!
Maybe you also like: Sweetheart or Teddy Set Free Crochet Pattern
These free patterns are not our designs but links to other websites or download PDFs who have generously shared their patterns. Again, THIS IS NOT OUR DESIGN. If you have any questions regarding the pattern, ask the original designers. Thanks!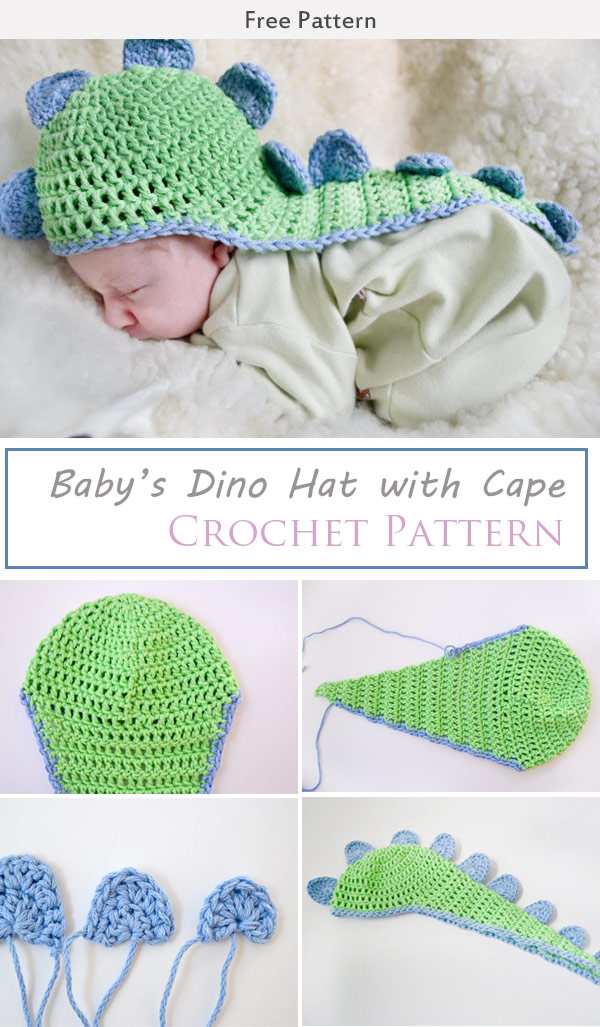 Click below link for free pattern…