This Badass Baby Cardigan Clothing Crochet Free Pattern is a "bad ass" cardigan which is basically just cute. Make one now with the free pattern provided by the link below. This cardigan has a cute skull on it's back and two tiny buttons to hold the cardigan in place. I really recommend the color red for this because it really shows off the skull on the back of the cardigan nice and clear.  Thanks My Nomad Home for sharing this free pattern. The link for the free pattern is provided below photo. Happy crocheting.
Check out this pattern: Rainbow Easter Bonnet Hat
These free patterns are not our designs but links to other websites or download PDFs who have generously shared their patterns. Again, THIS IS NOT OUR DESIGN. If you have any questions regarding the pattern, ask the original designers. Thanks! Do also note that we do use Amazon Affiliate to earn a small amount from the products you buy from Amazon.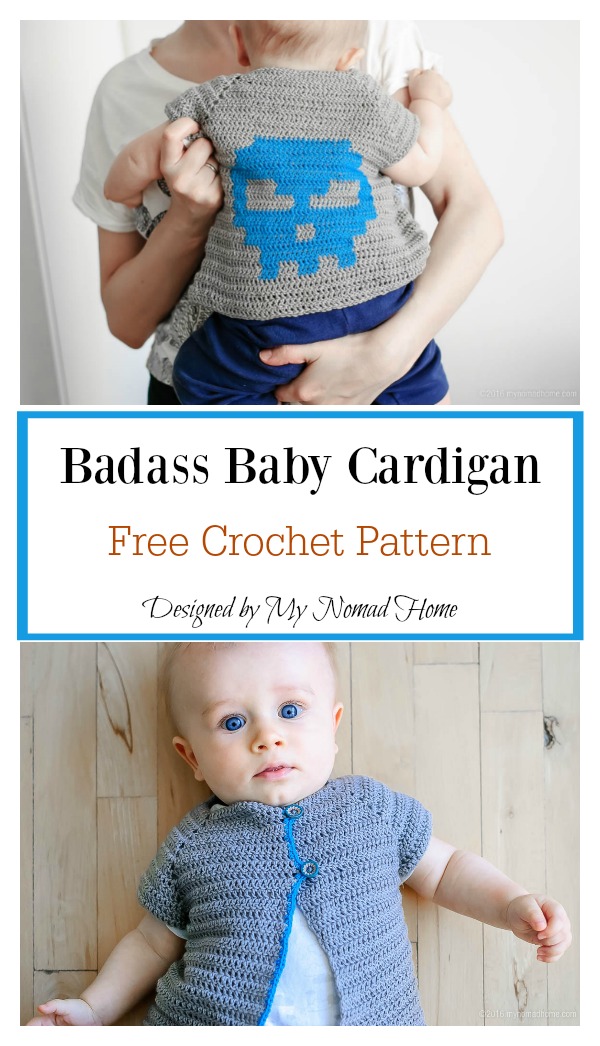 Click below link for free pattern…