This Shark Bag Crochet Free Pattern is a cute and simple little bag that's perfect for children. Make one now with the free pattern provided by the link below photo . You can hold small items such as sunscreen, clothes, and other for a visit to the beach or just carry this around for your children who are sure to enjoy this.
You may also like this free pattern: Little Girl's Flower Purse Crochet Free Pattern
These free patterns are not our designs but links to other websites or download PDFs who have generously shared their patterns. Again, THIS IS NOT OUR DESIGN. If you have any questions regarding the pattern, ask the original designers. Thanks! Do also note that we do use Amazon Affiliate to earn a small amount from the products you buy from Amazon.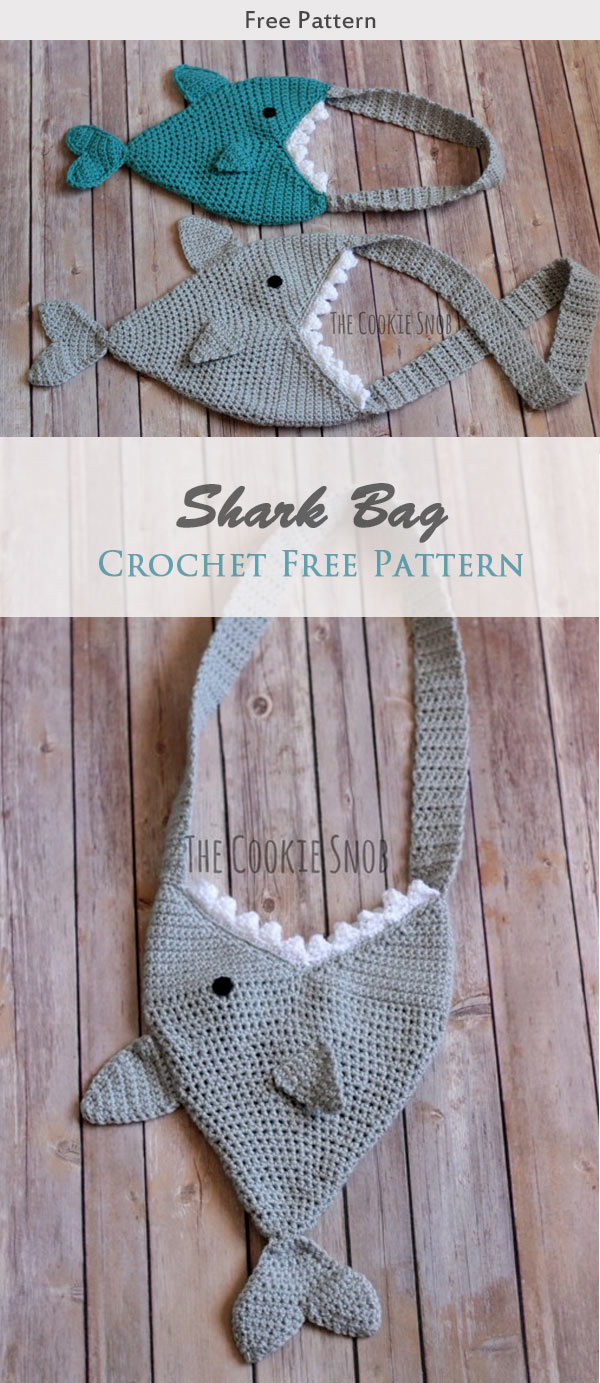 Click below link for free pattern…