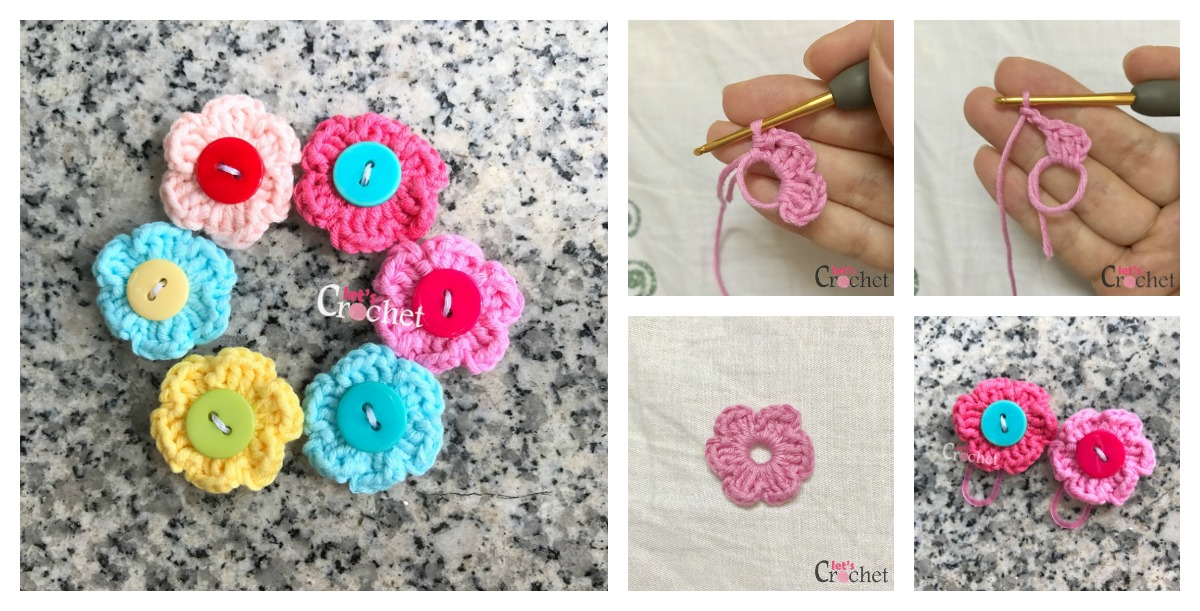 The Quick and Easy 6 Petal Flower Free Crochet Pattern is a great way to use up scraps. Flat Crochet Flowers are flowers that have only 1 layer (one tier). They can be thin or puffy but they have only one layer of petals. Flat crochet flowers are easier for beginners. Every flower has center and petals. First you have to make a round center and then the petals.  You can make a 6 petal flower to add to any design. It's a cute appliqué for headbands, baby booties or many others. All you need is a small amount of scrap yarn and an appropriate crochet hook for the yarn. It can be made in any weight. This is a great step by step tutorial that's easy to follow.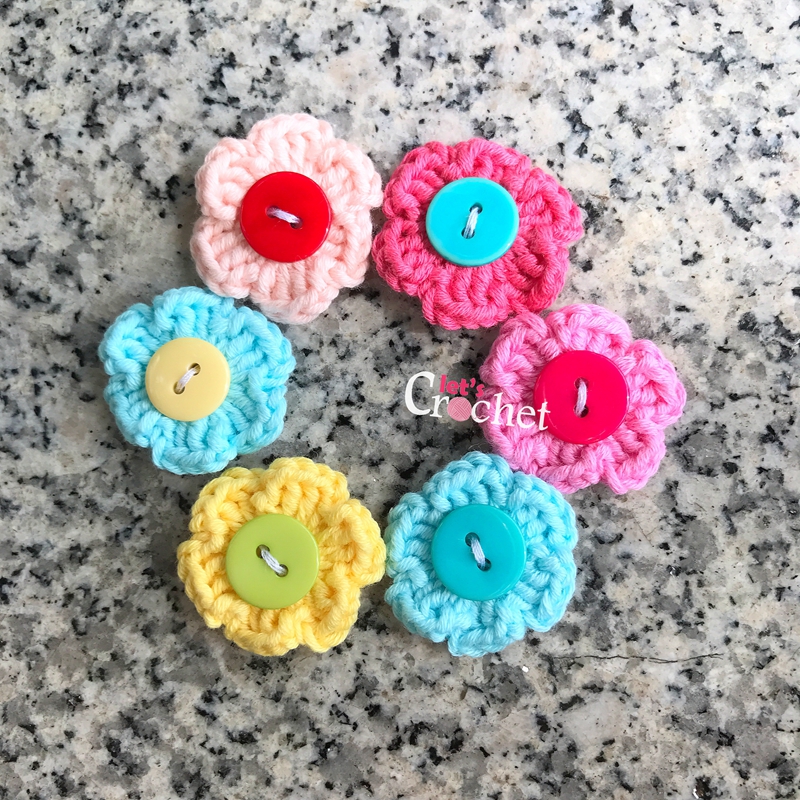 What you will need:
Any hook you want. Match it to your yarn. I used 2.5mm hook and cotton yarn.
Abbreviations:
SC = single crochet
DC=Double crochet
Sl St = slip stitch
Any hook you want. Match it to your yarn.
Make a magic ring.  Chain 3, 2 DC, chain 2, 1 SC in loop, * chain 2, 2 DC, chain 2, 1 SC *, repeat *-* 5 times. Sl St into the first chain. Tighten your ring, weave in ends.